This post may contain affiliate links. See our full disclosure.
Can you believe that Family Home Evening is celebrating it's 100th anniversary!? 100 years has certainly given us perspective at just how important this weekly tradition is in our homes. In honor of the celebration, I've joined with other bloggers to share a special Family Home Evening lesson based on talks from the April 2015 General Conference sessions. Each blogger is doing a different talk. If you do everyone's, you will have enough FHE lessons for the next 2 months! Be sure to check them all out at the bottom of this post.
Do you remember the talk given in General Conference all about Lehi's vision of the tree of life? In the Sunday afternoon session, Elder Kevin W. Pearson of the Seventy gave a talk called, "Stay by the Tree." It was an amazing talk full of great lines to quote again and again. I highly recommend reading it as that is what this FHE lesson is on.
Opening Hymn
"The Iron Rod"- Hymn #274
Scripture
2 Nephi 31:20 (Press forward in faith)
Lesson
Have you ever heard the phrase, "Just hang in there"? What does that phrase mean? When we are going through difficult situations is it enough to just hang in there? Elder Kevin W. Pearson says,
How does this view differ from the world's view? How do we constantly come unto Christ?
As we strive to make and keep sacred covenants of the Lord and endure to the endure, we will often be tempted by Satan to choose other things. Elder Pearson tells us that "two of Satan's most powerful tools are distraction and deception."
(The previous quote is the cue for your spouse or one of your children to sneak up behind you and start making silly faces or just walk in circles behind you- be sure your spouse is in on the object lesson so he doesn't interrupt. If it's just the two of you, set an alarm on your phone or microwave to go off 1 minute after you start your lesson and see what happens)
As the distraction is taking place, quote the following:
If enduring to the end is essential to eternal life, why do we struggle to be faithful? We struggle when we are caught between competing priorities. Casual obedience and lukewarm commitment weaken faith. Enduring to the end requires total commitment to the Savior and to our covenants.
Stop the distraction at this point and ask the others to sum up what you just said. If the distraction worked, talk about what they were focusing on instead and why it was hard to pay attention. Repeat the quote and discuss it again. If the distraction didn't work well, talk about how they managed to ignore it and stay focused on what you were saying.
What things distract us from having family prayer? Family Home Evening? Going to Church? Saying our personal prayers? Choosing the right?
What does deception mean? Deception is trick. It is a lie to get us to believe a counterfeit instead of the real thing. For example, the world says any kind of marriage is okay including marriages between a man and a man or two women. God has told us that "Marriage between a man and a woman is ordained of God." What other things are deceptive?
How do we stay away from these distractions and deceptions and recognize them for what they are? Elder Pearson suggests 6 principles that will help us endure to the end:
Prayer- In Lehi's vision of the tree of life, he began alone in a dark and dreary waste. We may find ourselves in a place that seems lonely and dark at times. However, "when life gets dark and dreary, don't forget to pray." (Hymn #140) How has prayer helped you?
Come unto Jesus- What is the central focus in Lehi's dream? The tree of life. What does it represent? Christ and the love of God. How do we come unto Jesus? "We can fill our lives with accomplishment and well-doing, but in the end, if we do not enter into sacred covenants to follow Christ and faithfully keep them, we will have utterly and completely missed the mark."
Faith- As we keep the commandments that God has given us, not only will we stay on the strait and narrow path but we will increase our faith in Him. "Consistently following the Savior's example produces spiritual power and capacity. Without the strengthening and enabling power of the Atonement, it's impossible to stay on the path and endure."
Read the Book of Mormon- "Trials are like great mists of darkness that can blind our eyes and harden our hearts. Unless we are 'continually holding fast' to the word of God and living it, we will become spiritually blinded rather than spiritually minded. Search the Book of Mormon and the words of the living prophets every day, every day, every day! It's the key to spiritual survival and avoiding deception. Without it, we are spiritually lost." What things can we do to remind ourselves to consistently read the Book of Mormon? (Print a study schedule here)
Stay Away from the Large and Spacious Building- When you have questions, go to the source to discover the answers. Don't search the spacious building for your answers. "Only the Savior has 'the words of eternal life.'"
Stay by the Tree- As we become converted to the Lord, our hearts and desires change. We no longer want to search for things that are off the path. However, conversion is not a once in a lifetime event. We must constantly strive to be obedient, read our scriptures, pray, attend our meetings, and do all those things that the Lord asks of us. "Once we enter into covenants with God, there is no going back. Giving in, giving up, and giving out are not options. In the kingdom of God, there is a standard of excellence for exaltation. It requires valiant discipleship! There is no room for average or complacent disciples. Average is the enemy of excellence, and average commitment will prevent you from enduring to the end."
Enduring to the end is a great test for us that goes beyond simply hanging on. It is an active commitment that we must make every day. What is one thing that you will strive to be better at each day this week?
"True disciples continue to awaken unto God each day in meaningful personal prayer, earnest scripture study, personal obedience, and selfless service. Stay by the tree and stay awake."
Close with your testimony.
If you want some handouts to go with this lesson, this packet includes a poster with all 6 principles and 2 coloring sheets that start Lehi's vision. You can add more to the picture or write the principles on the page. There is a boy and girl version. The people graphics come courtesy of Melonheadz graphics. You can also print the quote mentioned earlier.
Click the images to print
Have smaller ones that need more visuals? These cute Scripture Cut outs from Latter-day Chatter walk you through Lehi's dream.
Visit these other bloggers to find more great Family Home Evening lessons based on a talk from the April 2015 General Conference! Be sure to leave them comments thanking them for their hard work in putting the lessons together.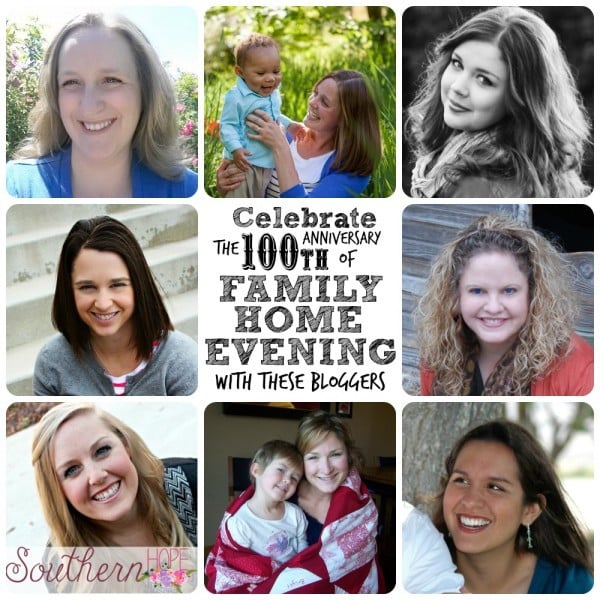 Camille @ Chicken Scratch 'n' Sniff | Heidi @ A Lively Hope | Sarah @ The Sprinkles on my Ice Cream
Ginger @ Ginger Snap Crafts | Kerry @ My Random Sampler
Whitney @ Southern Hope | Jocelyn @ We Talk of Christ | Montserrat @ Cranial Hiccups